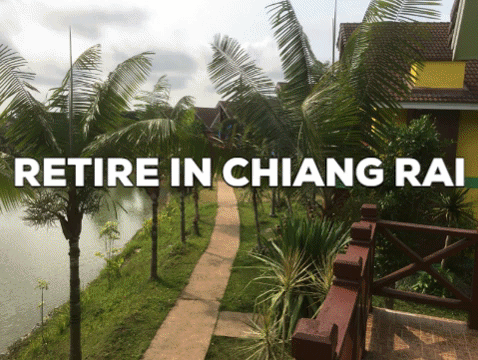 Chiang Rai is the name of both Thailand's most northern province and its capital city. Chiang Rai is a modern city full of history. The surrounding area has a great variety of experiences to offer, including the Golden Triangle, yoga and meditation retreats, markets of all kinds, waterfalls and breathtaking mountain scenes. Chiang Rai has 5 international checkpoints; three on the Mekong River which borders Laos and Myanmar, and the  Mae Fah Luang International Airport..
Those who make the decision to live here can trust the facilities provided by 4H Retirement and can enjoy a full range of experiences. We offer you assistance and support with the many medical facilities in the area.
How to prepare
Home
Health
Happiness
4H!
We look forward to helping you retire in Thailand with confidence.
retireinchiangrai@gmail.com
The following links are attractions and resources in the Chiang Rai area.
A very short walk from the Golden Triangle Palace is the Clock Tower and its musical light show!
White Temple: 12 kilometers/7.5 miles from Golden Triangle Palace Hotel
Fish and Monkey Cave 5 kilometers/3.1 miles from Ruenview Resort.
Mae Sai village on the Myanmar border
Long Neck Karen Village 14 kilometers/8.7 from Ruenview Resort